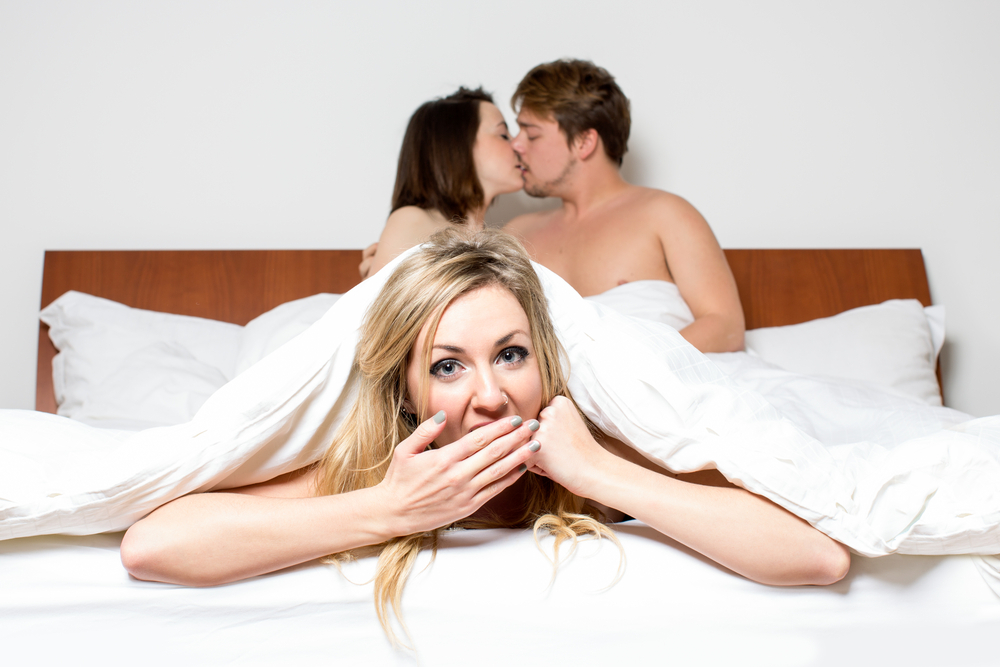 Nine Simple Rules For Fuck Relationships
Yeah, when we talk about FUCK RELATIONSHIPS we don't mean it in a way, like, "Fuck relationships, man, Imma bang some bitches", we mean it as another way of saying no strings attached. The latter term is overused and misused all the time, we wanted to talk about something that feels fresh, at the very least. You do say local fuck buddies, not local NSA buddies. The semantics of it all can get pretty confusing, but that's neither here nor there. So, back on track: here are a few things that you need to be mindful of when approaching fuck/casual/NSA relationships.
1. Set your intentions. If you are looking for casual sex, you are looking for casual sex. There's no ifs and buts about it. You don't want to deal with someone's baggage or the like.
2. Set your standards. Well, there are two ways to go about it. You can always go for quantity over quality. Maybe drop your standards some, bang people you will never EVER date. Just think it over, alright? Maybe fat chicks are not that gross, maybe you actually SHOULD stick your dick in crazy? You can go the other way – wait 'til you find someone who's hot, based on your preferences.
3. Set the boundaries. You're the one in control, you can say no to a chick who is cray-cray or if she's a sad fucking mess. Something that's unattractive to you, you know? You don't want to be that guy that wakes up in the morning with the deepest sense of shame possible. You're in charge, you're the one calling the shots, don't get pressured into doing anything.
4. Enjoy yourself. There you have such an obsessive approach to this whole thing. Our article highlights some rules, etc. It's perfectly okay to say "fuck the rules" once in a while and just go with the flow, do what your body wants. If you want to do something really bad – just do it. Also, enjoying yourself is all about forgetting those insecurities you had. Have a creepy kink? Who cares, bring it up – if she's into it or is willing to try, that's great, if not – who cares, it's not like you're going to wife this girl in the future. Don't worry about your body, too. You may be a fat fuck, but you're a fat fuck who's getting laid, am I right? Casual relationships are about pleasure, hedonistic self-indulgence. So just enjoy yourself, man.
5. Do not overthink it. Yeah, you had a good time with someone, but that doesn't mean you're getting somewhere, relationships-wise. Think about your initial intentions! You're gonna break your own hear in the end, if you're getting obsessive over some pretty girl. Sure, casual relationships can turn into serious relationships, that's completely plausible, but do not bank on it.
6. Don't bang your friends. There's this friendly vibe about this whole thing, BUT – you cannot bang your friends unless you're sure they're into casual sex. You are going to ruin a good thing and it's going to cause a whole lot of heartache. So just don't.
7. Stay safe. Always use a condom. Always ask about STDs. It's not hot, but you're not fucking stupid, are you? Better safe than sorry, you don't want to die/have your dick fall off. Don't even know what's worse.
8. Try to bang on neutral territory. That's also makes you feel safer, doesn't it?
9. Always trust your gut feeling. This one goes without saying, if something feels off about the person you're about to bang, just don't do it. We can post you some horror stories here, but you can probably guess what happens if you end up with some psycho.
All in all, that's the stuff we wanted you to know. It's mostly about staying safe and not doing anything stupid, i.e. common sense – the reason for such obvious guidelines is simple. You are your own person, you know what's best for you. People are different, situations are different, there's no sure-fire way to get a great casual thing going. Unless you want to try this awesome casual sex website, of course!