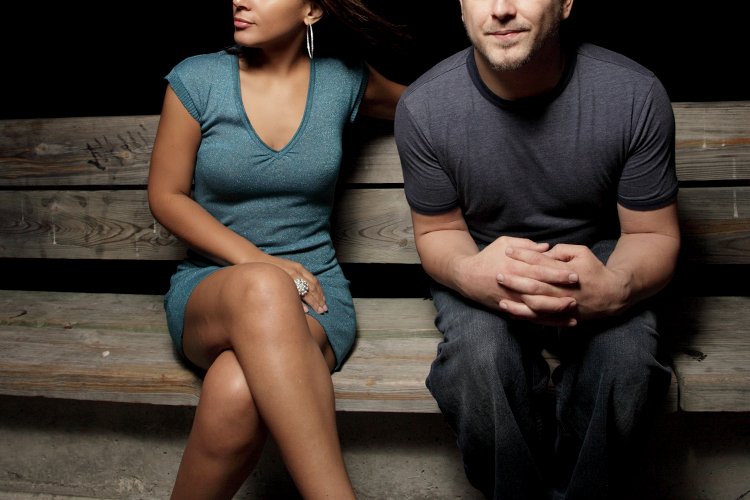 Sex On The First Date: Simple Set Of Often Overlooked Rules
Sex on the first date is easy, and do we have a few words of wisdom for you! First thing you should be mindful of – always assume you're going to have sex on the first date, but do not overthink it. Many guys come off creepy when they try to push sexual stuff on a girl that's out to have a great time, get to know you as a person and get a free dinner out of this ordeal.
Let's go over the basic advices!
#1 | First and foremost, you should wear clothes you are comfortable in.
If your clothes don't feel right to you, (i.e. you're a jeans-and-a-t-shit kind of guy and today you're wearing suit and tie) you will reek of insecurity. Girls hate insecurity, that's a sure-fire way to not get laid on the first date. Also, don't dress too comfortable, nobody wants to see your gross feet in flip-flops. Aftershave, perfume, etc. – it's all really important too.
#2 | Do not drink too much.
You might end up losing control of the situation. Sure, some people say it's "liquid courage", but do not overdo it. One drink pre-date should loosen you up and she will sense it. You can also drink a ton of coffee, you might come off as a Woody Allen movie protagonist, but surprisingly many girls are into that. No drugs, though.
#3 | Never lose confidence.
As many people have said, girls love shit-testing you with "witty" banter and all kinds of subtle put-downs. Smile, smirk, whatever – never look like something she said has affected you in any way.
#4 | Don't put pussy on the pedestal.
This one is also really important, because you might end up looking overly needy and beta-ish.
#5 | Be in charge of the conversation.
Girls (and people in general) love talking about themselves, so ask questions and make sure you nod like you care.
#6 | Plan everything well in advance.
Girls love sense of unpredictability and hate responsibility, they also love pub crawls. Make sure it's not creepy, don't push it too hard and make everything seem spontaneous.
#7 | Either pay for everything or don't pay for anything.
Let's not get into this whole gender dynamics thing, the sad reality is that girls love it when a guy pays for everything. Hell, anyone'd love it.
#8 | Cocktails are the best.
They are sugar-y and girly as shit, alcohol is a great lubricant, but, once again, do not overdo it – this whole article is about "having sex on the first date", not banging a corpse and being a creep.
#9 | First kiss is important.
That's a given, kiss her when she wants to be kissed, don't lose your opportunity. Otherwise you won't have sex on the first date.
#10 | Do not stay in a bar for too long.
Your chances of scoring decrease – she's going to feel tired after a while, you're gonna feel like the moment is lost, etc. Do not be scared, if you fail – you'll fail.
#11 | As far as sex goes.
It's really important to show off your sexual prowess even if you're bad sex. Girls usually don't know if the sex was good or not until they discuss it with their girlfriends, so make sure there's something worth discussing. Please, for the love of God, do not be a mute lover.
That's it, hopefully, the article was helpful, and you're about to score today. Happy fucking on first date, fellow girl-lovers. Hopefully, with these helpful advices you will be able to easily find local sex buddies. Maybe not just local, maybe you're going to somehow stumble on a hottie that's not local, yet really-really hot. Who knows!
Instead of saying something that would wrap this nice piece up, we will just highlight the most important advice out of them all – Don't put pussy on the pedestal!