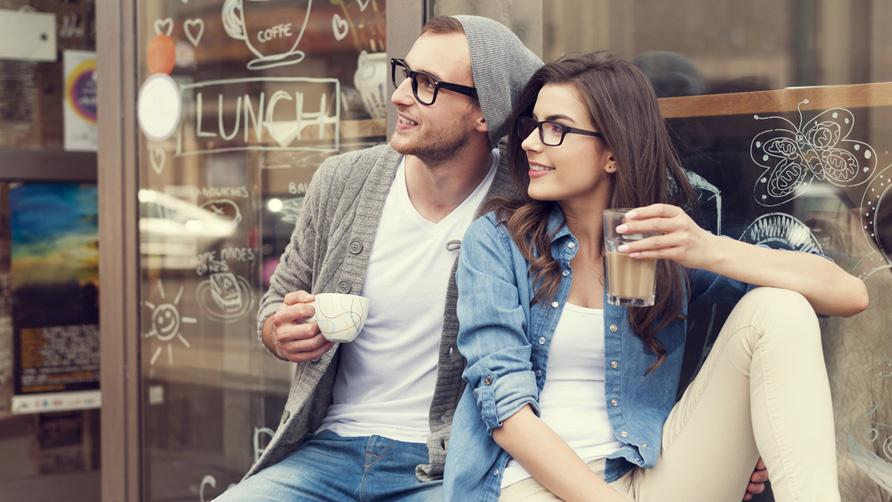 Casual Relationship, Casual Affairs And Casual Encounters
Casual relationship it's a relationship where it's been discussed and agreed that you are not moving into the serious territory in the foreseeable future. Sounds pretty simple, as far as the definition go. You get to enjoy all the benefits of serious relationships, with no stress and no drama. Casual relationships are all about convenience and pure fun, but that doesn't mean you can treat your partner with no respect.
Obviously, unlike serious relationships, there's no pressure to do anything even remotely couple-like, there's no pressure about the "future" of the relationship, the more we talk about it, the more casual relationship seem like the greatest thing since sliced bread. To each their own, but we really feel like that this type of relationship is severely underrated, all thanks to traditionalist values and such.
When you put it simply, it's easier for people to open up sexually, broaden their horizons when there's no pressure. It's their chance to explore their kinkier side and find out what they like and what they don't really like without being afraid of getting judged.
Usually, casual relationship starts when people get fascinated by this idea of no strings attached. It happens to a lot of people in committed relationships, everybody's bound to get bored. No matter how perfect your partner is, no matter how in love you are, there's always an element of sexual curiosity.
There are some rules to keep in mind, though. It's not easy to start casual and end casual, some people are prone to getting overly romantic and overly attached. The rules are:
#1 | Do not lie to yourself.
It doesn't matter if the lie is big or small. If you are seriously falling in love with your partner, face the truth and tell them upfront. There's no point in hiding it, someone's going to get hurt. You also have to be honest with what your intentions and expectations are.
#2 | Do not get overly attached.
It's pretty obvious, isn't it?
#3 | Do not be controlled.
Yeah, it's also simple – don't get pussy-whipped by your partner. What's the gender-flipped version of that term, by the way? The message is clear: do not let your partner control your life, because the whole point of casual relationship is, unsurprisingly enough, keeping it casual.
#4 | Set the rules.
There's no worse way to start off your not-so-serious relationships than having no rules at all. They may be basic, they may be painstakingly detailed, it doesn't matter – there have to be rules. Otherwise, it's doomed to fail. What do you think happens if you do not specify how many times do YOU think you and your partner should meet in, say, a month? Nothing good can come out of that. You might think it's awkward and all that, but it's an absolute must. Just do it.
#5 | Don't ever talk about love.
It's easy to confuse physical attraction with love. Especially if you are a guy and have a boner, you will basically say anything to get laid.
#6 | Do not lie to your partner.
If you think there is a problem, an underlying issue or something that's been bothering you – be honest and upfront about it. Even if it's a touchy subject, like a weight gain or something.
#7 | Make sure no one crosses the line.
It's not just the rules you've specified, it's also some basic human dignity. There has to be respect, you don't want to ask about your partner's other partners or their serious dates. You have no say in that. And, as always, make sure you say everything out loud. Don't be shy.
#8 | The most important of all – just have a good time.
If you think there's no fun left, just split. FWB relationship is something that's meant to be enjoyed. Something that's not necessarily built to last.That's the beauty of it all. Make sure your partner has a great time, too. Treat her/him right and do not, DO NOT EVER get trapped.